My love affair with White Russians started like most do, in my early 20's, trying to be fancy but also realizing that cocktails can taste like milkshakes. My first White Russian was served to me while studying abroad in Rome and I'll never forget it. The traditional white russian was served with fresh whipped cream rather than half and half that they just happened to keep ON TAP. You heard me right.. they had whipped cream on tap. The old saying is true, you never do get forget your first. Now many years later, I'm giving my beloved drink a new holiday twist making it the ultimate holiday nightcap: a Peppermint White Russian.
The key to a Peppermint White Russian is keeping the peppermint taste strong enough that you get the holiday vibes, but subtle enough that it's only a hint of flavor and not like you're drinking mouthwash. That's why the measurements in this recipe are so particular. Simply adding a dash can easily be too much (your girl is speaking from experience) so light handed is crucial here!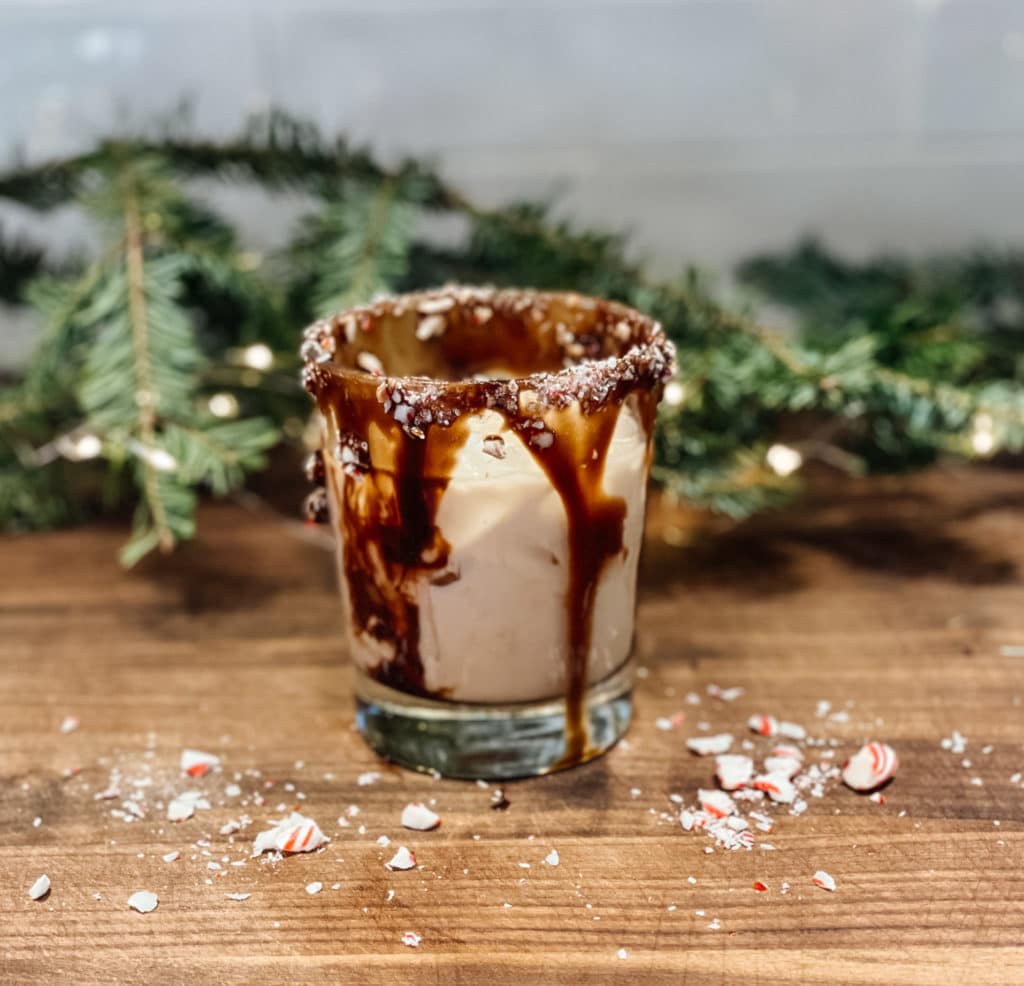 Take your cocktail to the next level by using chocolate ganache to rim your glass. It takes a little bit longer to microwave the chocolate, but your rim will also be more firm and not drip down the glass. This this the perfect drink to start your night or cheers to another successful holiday event coming to a close.
Check out the recipe for Peppermint White Russians below!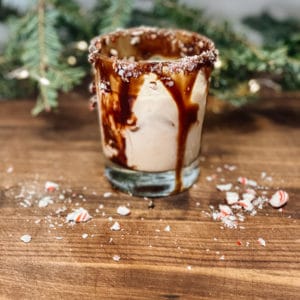 Peppermint White Russian
This delicious treat gives the classic White Russian a holiday upgrade. You won't want to miss this new holiday cocktail tradition.
Ingredients
1.5 parts Vodka
1.5 parts Kahlua
2 parts Half and Half
1/8 tsp Peppermint extract
1 Crushed Candy Cane
Chocolate Syrup
Instructions
Line glass with chocolate syrup and then dip into the crushed peppermint to rim the glass.

add vodka, kahlua & peppermint extract into the glass and mix well.

Once mixed, add ice followed by the half and half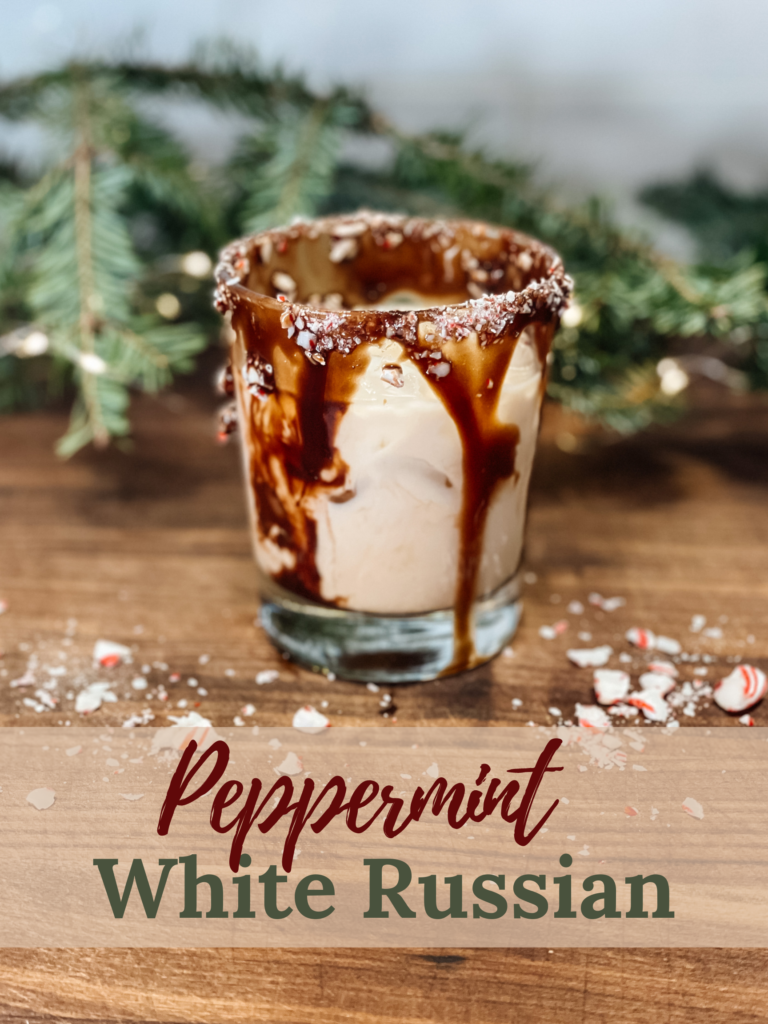 Enjoy this holiday cocktail? Make it a party and check out our other holiday favorite beverages:
Cranberry Margarita – This Mexican classic gets a holiday twist with the addition of cranberry juice. Fair Warning: This margarita pulls out all the stops and is strong, but so very good!
Raspberry Pina Colada – Nothing says "Christmas on the beach" like a freshly made pina colada with a berry twist. Using all frozen fruit, this pina colada is not only beautiful, it's subtle and addictive. Make sure you make a big batch because everyone will want one.
Sparkling Bourbon Cider – Need the perfect transition drink from fall to winter? This Sparkling bourbon cider uses fresh apple cider to give you that perfect fall taste. This drink is perfect to make ahead in big batches for events.