Everyone loves chicken and waffles, but if I had to bet, I'd guess they love an easy recipe even more. These mini chicken and waffles appetizer take your brunch to the next level and leave party guests wanting to make them asap.
We made them for Father's Day Brunch and they were a huge hit!

To call this a recipe doesn't even seem right. This is more like the Ultimate Assembled Brunch Appetizer. Perfect to bring to any family function or friend brunch!
Just make sure you save room for mimosas.
Check out the recipe for Mini Chicken and Waffles below!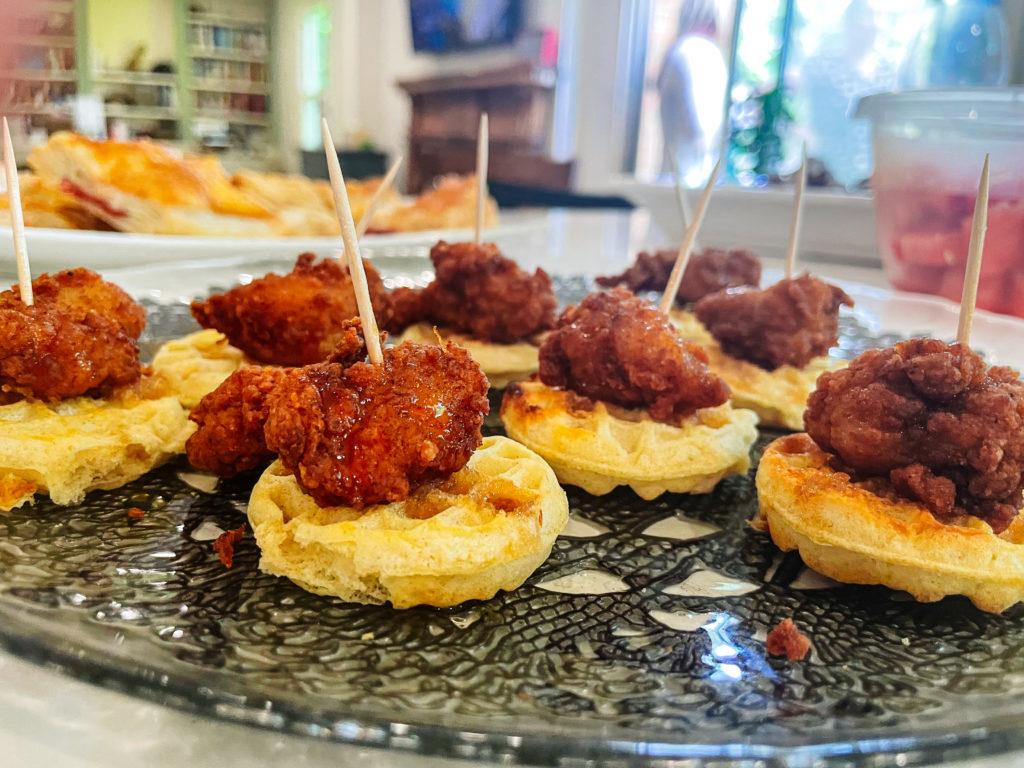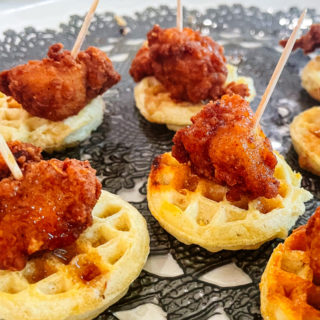 Mini Chicken and Waffles
What can get better that mini chicken and waffles? The fact that its the EASIEST thing to make on the planet!
Ingredients
24 Eggo® mini waffles They come in groups of 4
1 Small party platter of Chick-fil A® Make sure you get them early for a Sunday party!
Maple Syrup
Hot Honey
Instructions
Toast the Eggo® mini waffles until they are lightly toasted or golden brown.

If chilled, microwave the Chick-fil A® nuggets for no more than 1 minute. (The longer they cook, the tougher they get so you just want to get the chill out of them)

Break apart the mini waffles into individual servings, cleaning up any chard bits.

Assemble chicken on the waffle and secure with a toothpick.

Flavor to taste with your favorite maple syrup or hot honey!