It's finally here! We got our window! This plan was 5 months in the making and we are so so happy to not be looking at a brown wall of installation anymore. If you didn't see where we started, you have check out what our kitchen looked like before the kitchen window here.
For those that are new here, we decided to add this window because there is almost no natural light in our house. How is that possible? Well one thing we did not consider when buying this house is how the sun rises and sets relative to our home. We also have massive trees in front of our windows providing a ton of shade. During the kitchen design process, we decided to incorporate a window to bring warmth into the room while also creating a home for herbs and plant babies to survive during the winter.
The process of getting a custom window is long. You basically have to cut the hole in the side of your house and then have the window team come out to measure. After that you have to wait for the window to be made. In our case, this took MONTHS. In the meantime, plywood going up to cover the hole, house wrap will cover the plywood to protect it against weather and temporary installation is added to try to keep as much hot/cold air in the house as possible.
We cut the hole in the wall before our cabinets were even installed (mainly to avoid any unnecessary damage) so this space has had a major transformation over the past few months! Seriously though… is this even the same kitchen?!
The window trim was completed a few weeks ago in preparation of the install. This was my first solo project and while it seems silly and kind of boring, I was really proud to have figured it out myself. Knowing I was going to want greenery in the space right away, I even went ahead a prepped a new hanging planter to finish out the space. YA'LL we are so excited! Here's the final look: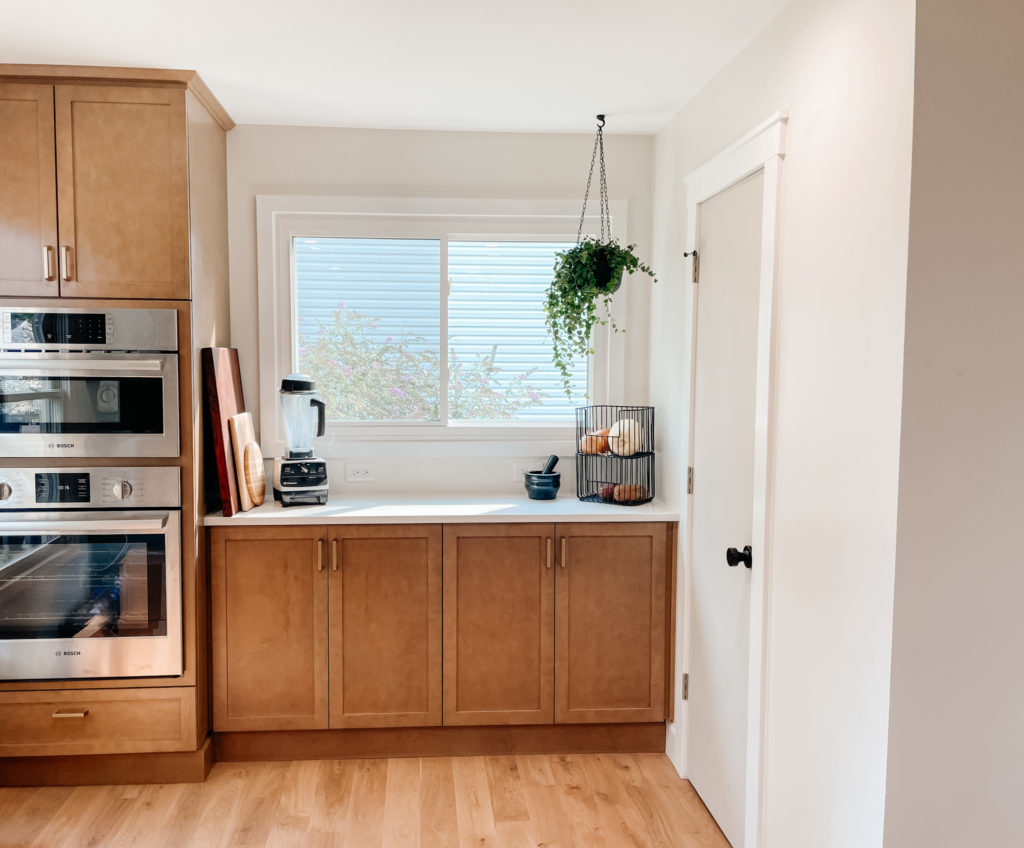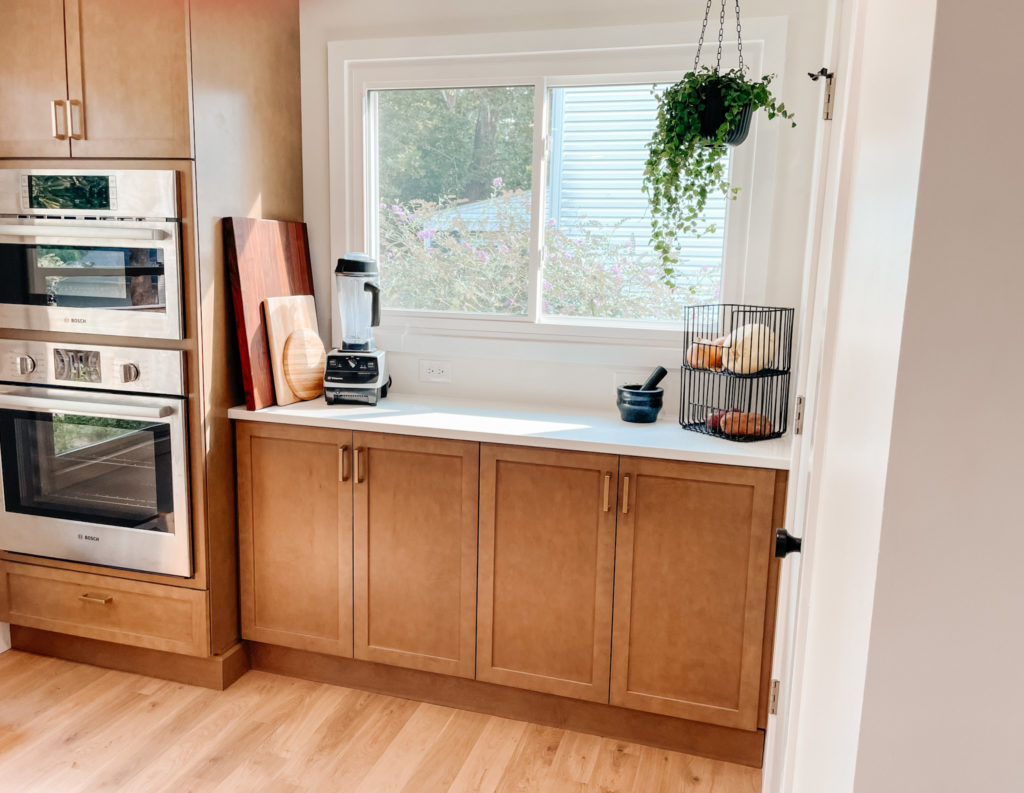 This is the only place in the house where you'll find a slider window. We chose this option as it gave us the ability to only have one wide window as opposed to two narrow ones. This also gave us an unobstructed view of our beautiful butterfly bush, which is so much fun to watch all summer!
This window is going to take some getting used to. We keep thinking we left a light on in the house because our house has literally never been this bright!
The the end of the project, the window itself ended up costing us $600. Typically a single window would come with additional installation fees, but since we had already used this company for our other 15 window, there included installation. There was also an additional fee for our contractor to cut the initial hole for our kitchen window.
In hindsight, after watching them add the hole, this was probably something we could have done ourselves as this wall was not load bearing like we though. You live and you learn! Overall this window was 100% worth it. Now it's time to start adding all of our plants!