I know, I know – it's SEPTEMBER! We're barely out of bathing suits and you're ready to put on knee high boots and go to wineries?! I hear you, I really do. So why are we looking at fall décor for home already? Well for me, there are a couple reasons:
Ready for it or not fall décor is here. It's time to get your basic fall girl boots out because fall décor has been in stores for weeks and is going fast. Have you ever been ready to decorate for the holiday season, go to the store and everything is gone? Do you feel seen right now because I do! I'm constantly too late to the holiday party, but not anymore!
It's officially PSL Season (Pumpkin Spiced Latte – I know you know) and that's good enough for me as the official start to fall.
Frankly, I'm just tired of being hot. Summers in Maryland are WARM and it lasts from late May all the way to late September. I'm be eating my words in a couple of months, but I would love to be comfortable in a cozy sweater right now.
I have put together a list of some inexpensive fall décor for home that can take your space from Hot Girl Summer to PSL Girl Autumn. These pieces are warm, subtle and cozy, making them the perfect additions to your fall collection.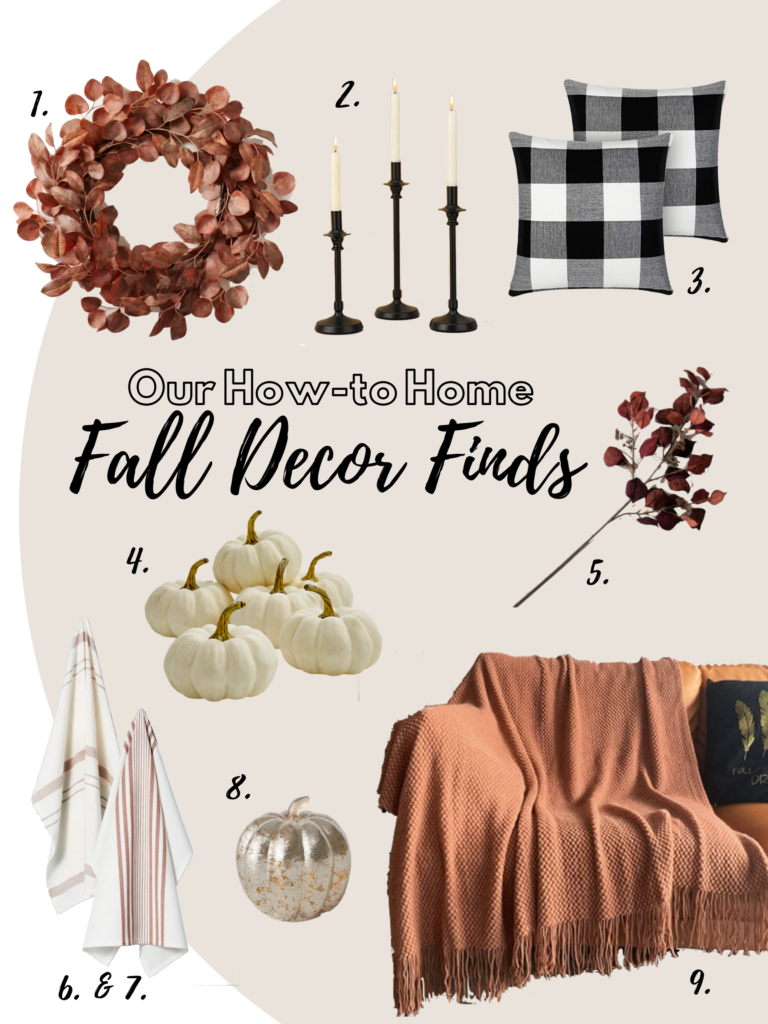 Glass Pumpkin – I'm a sucker for a glass pumpkin and this cute little on adds a little glam to any space without being overbearing. Place on top of a pile of books or add to a collection of fall decor on your coffee table. Such a sweet addition to stay seasonal in a subtle way.
Knitted Throw Blanket – Nothing says a cozy fall day like a beautiful knit blanket. These blankets are everywhere this season and come in so many warm colors. I love the burnt orange this season and this is definitely on my list!
Feeling inspired to start your shopping early with me? Come October when Christmas is everywhere, I guarantee you won't forget it! Transitioning your home for fall not only helps you way warm with cozy blankets and pillows, but it also helps you mentally prepare for the cold weather to come. Fall is such an amazing time of year and I can't wait to get out and enjoy it!
What other fall decor and trends are you in love with this year?
Stay tuned because your favorite holiday finds, trends and gift ideas are just around the corner! Just kidding… I'll at least wait until November for that I promise!