I can't remember where I first saw glass barn doors, but as soon as I did I knew we had to have them. We wanted the option to close off the office to the living room but since we don't get a ton of light in the house, we didn't want anything solid that would make it darker.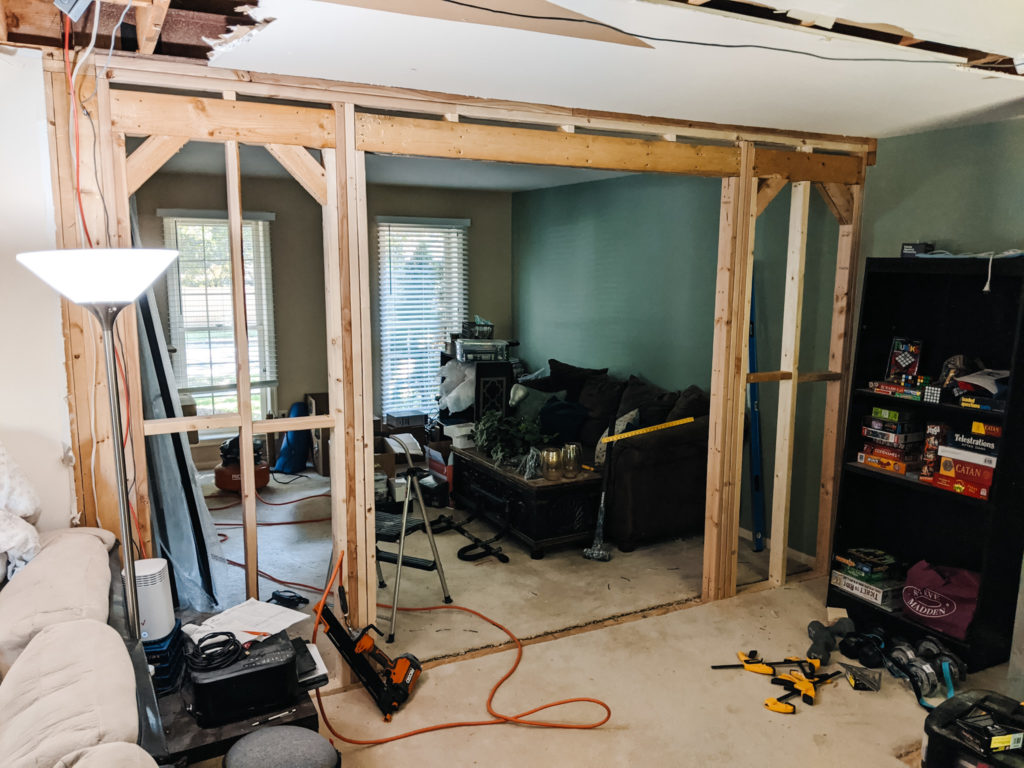 The glass barn doors were actually one of our first purchases in our house even though we didn't install them until last week (a year and a half later). The reason for this was after the initial demo, we actually had to build the new wall. Since we knew the doors were made of metal and glass, they were going to be extra heavy. For that reason, Kevin designed the wall supports specifically with a large header that can handle the weight.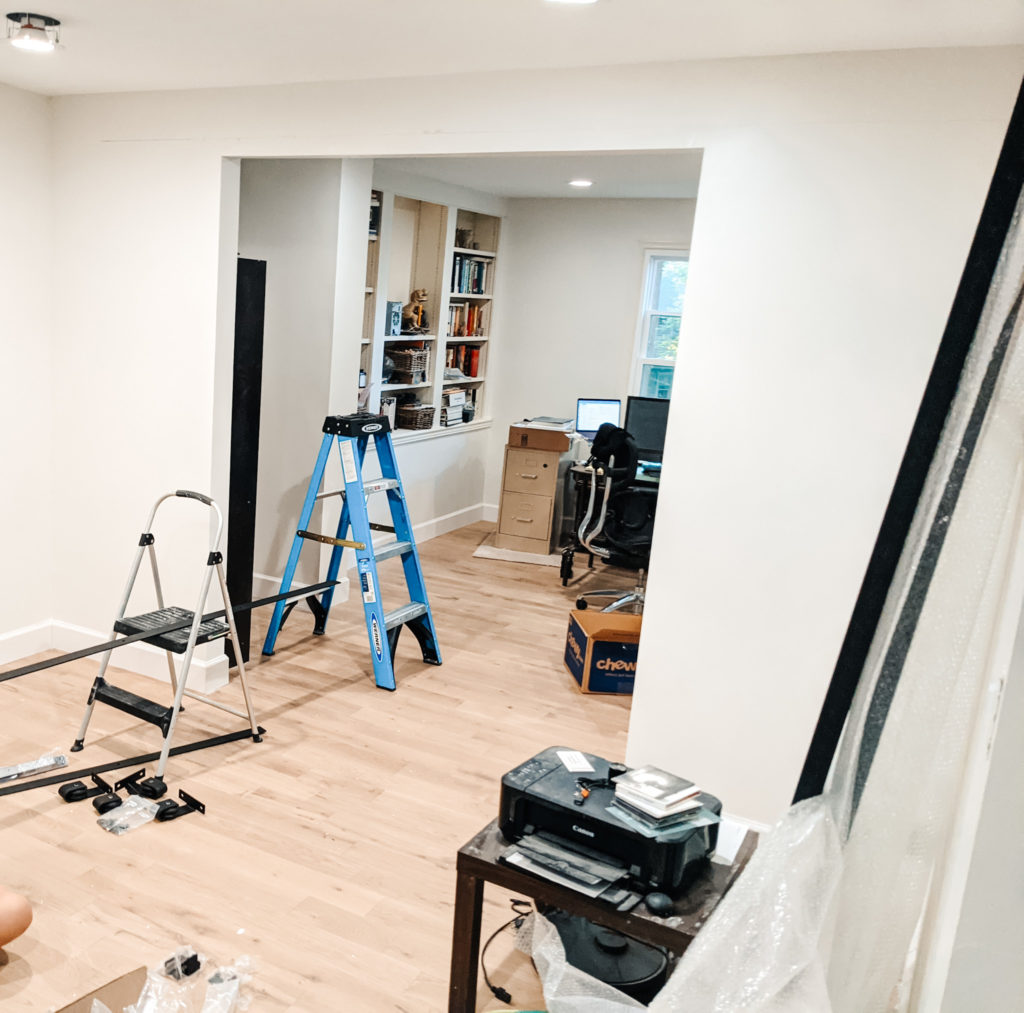 Other projects like the kitchen and mantel got in the way, but the longer the doors sat against the wall, the more it bothered us. Two weeks ago, I got fed up. It was time to finish this room. Annoyingly, it was also the only room on the first floor that didn't get painted. So, first things first, I painted the room so we had something pretty to install the doors on.
Last week the day came and we finally install these beautiful glass barn doors. The doors are custom ordered from Rustica Hardware and were built to the exact specifications we requested.
We also got to pick our hardware and added additional features such as a soft close function.
Here is the final look of the glass barn doors!
Every time I walk into the room it makes me smile. They are just so stunningly beautiful and are a statement piece our family will be talking about for years.
What do you think? Would you get glass barn doors?